Japan's Automotive Industry Newspaper
7-DAYS FREE TRIAL
No Obligations – Expires Automatically
Trucks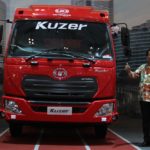 UD Trucks Unveils New Kuzer Light-Duty Truck for Indonesian Market
Aug. 16, 2017
-
UD Trucks Corp. revealed its new line of Kuzer light-duty trucks on Oct. 10 at the opening day of the Gaikindo Indonesia International Auto Show (GIIAS). The Kuzer is slated to be launched in the Indonesian market, where only UD Trucks' Quester line of heavy-duty trucks is available at present. Deciding it necessary to expand […]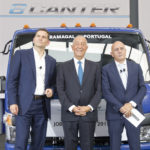 Mitsubishi Fuso Begins Production of Electric Truck in Portugal
Aug. 4, 2017
-
Mitsubishi Fuso Truck and Bus Corp. began production of its electric-powered light truck, the eCanter, on Aug. 1 at Mitsubishi Fuso Truck Europe SA's plant in Tramagal, Portugal. The small electric truck will be exported to North America and Europe. For Japan, production began in July at Mitsubishi Fuso's Kawasaki factory. Twenty-five vehicles are scheduled […]
Innovation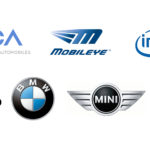 With FCA on Board, BMW Group's Self-Driving Partnership Could Be Leading Player
Aug. 22, 2017
-
Fiat Chrysler Automobiles (FCA) announced on August 16 that it is joining the BMW Group and Mobileye in the development of an autonomous driving platform. The participation of FCA and a growing number of major suppliers could allow the alliance to take the industry lead in the development of self-driving cars. BMW, Mobileye and FCA […]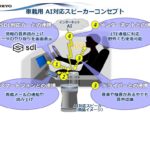 Onkyo to Develop AI-Equipped Speakers for Connected Cars
Aug. 18, 2017
-
Onkyo Corp. (TYO:6628) announced on Aug. 15 that it will develop AI-equipped smart speakers for use in connected cars. Connected cars use the internet and other technology to connect with external resources, and are expected to continue growing in popularity. This will mean an increase in the quantity of information available to drivers and, as […]
Statistics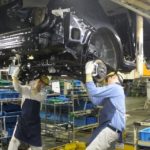 JAMA Report: Japanese Automobile Production and Exports Increase in First Half of 2017
Aug. 3, 2017.
-
Japanese automobile production for the first half of calendar 2016 came in at 4,844,101 units, according to data released on July 31 by the Japan Automobile Manufacturers Association (JAMA). This marks a year-on-year increase of 7.8 percent and the first increase for the figure in three years. The increase primarily came from cars for the […]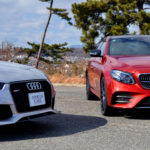 Foreign Car Sales in Japan Increase 3.8% for First Half of 2017
Jul. 11, 2017.
-
There were 150,997 new vehicle registrations in Japan for foreign automobiles for January–June 2017, according to figures released on July 6 by the Japan Automobile Importers Association (JAIA). The first half figures represent a 3.8 percent increase over the same period for the previous year, marking the eighth straight year of such increases. Twelve automotive […]
Our Updates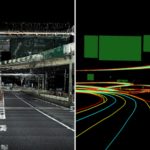 Japan Automotive Daily to Host Auto Technology Executive Briefing in Tokyo
Jul. 5, 2017.
-
The Nikkan Jidosha Shimbun (Japan Automotive Daily) together with IHS Markit will host an automotive technology executive briefing to discuss the role of digital transformation that is shaping the auto industry today. The conference will take place on July 27 in Tokyo and is open to the public for registration. Converged Digital Landscape of Autonomous […]